Family Unit
'Our rainbow of opportunity for the smallest of hands.'
Welcome to the Family Unit
The Family Unit caters for children from the age of 2 through to Reception. Our children have a large learning environment and a wide range of learning resources and opportunities available to them indoors and outdoors. Children entering the Foundation Stage at 2 years of age develop close positive relationships with other children and staff in the school, ensuring that they have a positive start to their education in a safe and familiar environment. There is strong continuity of learning through the age groups and we are able to give the children appropriate educational opportunities in line with their age, personal development and ability.
Please keep checking this page for updates on all the exciting things we have been getting up to.
The Superstars in action!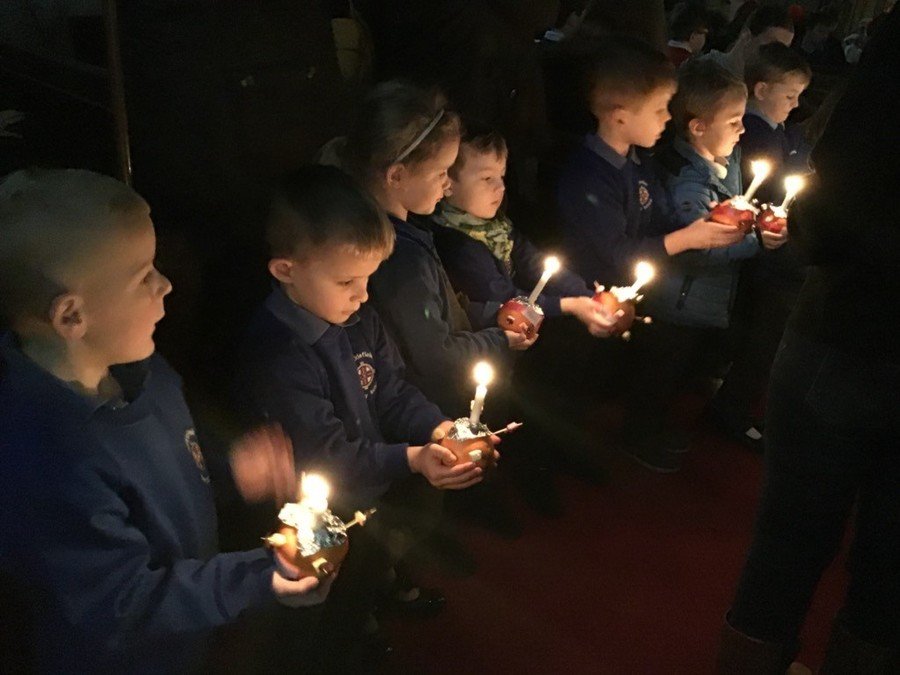 We really enjoyed visiting St. Mary's for the Christingle service last half term.
Latest updates
This half term we are looking forward to reading a range of books by Nick Butterworth. Our favourite character so far is Percy the Park Keeper!
Learning inside and outside the classroom.